What is LinkedIn Learning
Benefits of LinkedIn Learning
Learn from any desktop or mobile device
40 new courses added weekly, on average
Available bite-size tutorials for just-in-time learning
Learn Anywhere. Learn Your Way — Download the LinkedIn Learning app. Go for a walk. Pause. Rewind. Speed Up. Then go home and follow along. Learn in a way that works for you.
Getting Started
LinkedIn Learning for Staff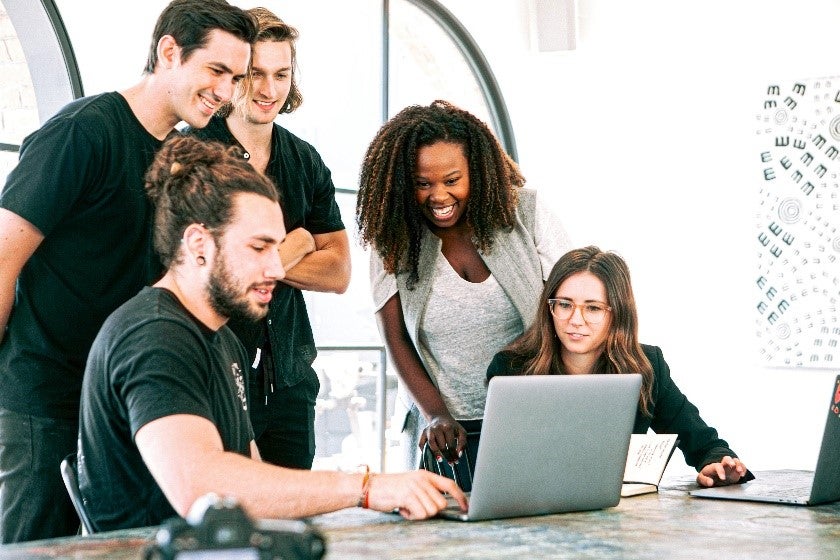 LinkedIn Learning allows you the opportunity to gain new skills, to grow and develop in your professional role, or to just be curious.
Professional Learning Certificates — LinkedIn Learning partners with top companies that offer the most in-demand professional certificates. Find certificate preparation courses developed in partnership with certificate providers so you can earn their professional certificate and showcase your mastery of in-demand skills to employers.
Professional Learning Certificates
Certification Preparation — LinkedIn Learning offers courses and learning paths taught by experts in their fields to prepare you to take technical and business certification exams from CompTIA, Microsoft, AWS, (ISC)2, Six Sigma, and other leading providers.
Continuing Education — LinkedIn Learning can help you earn continuing education credits to keep your certifications current. The online courses have been recognized and approved by organizations as educational activities towards your ongoing professional development.
Career goals — The LinkedIn Learning Pathfinder helps you identify and learn the skills for the next step in your career. Simply choose a career goal, discover new skills needed to achieve your goal, and get a list of LinkedIn Learning courses customized for your goals.
Skill assessment — If you want to grow your skills, but don't know where to begin, take the LinkedIn Skills Assessment.  Before you begin, make sure you have a LinkedIn profile.  Skills Assessments allows you to earn a badge if you pass but it also recommends courses that will help you become proficient for that specific skills.  Watch this video to learn more.
Gaining Skills — With LinkedIn Learning, anyone can gain new skills. We offer expert-led, anytime training that you can take at your own pace, with tools and features to fit almost any learning style. Use this course to discover how you learn best and how LinkedIn Learning can help you set and achieve your personal and professional goals.
LinkedIn Learning for Students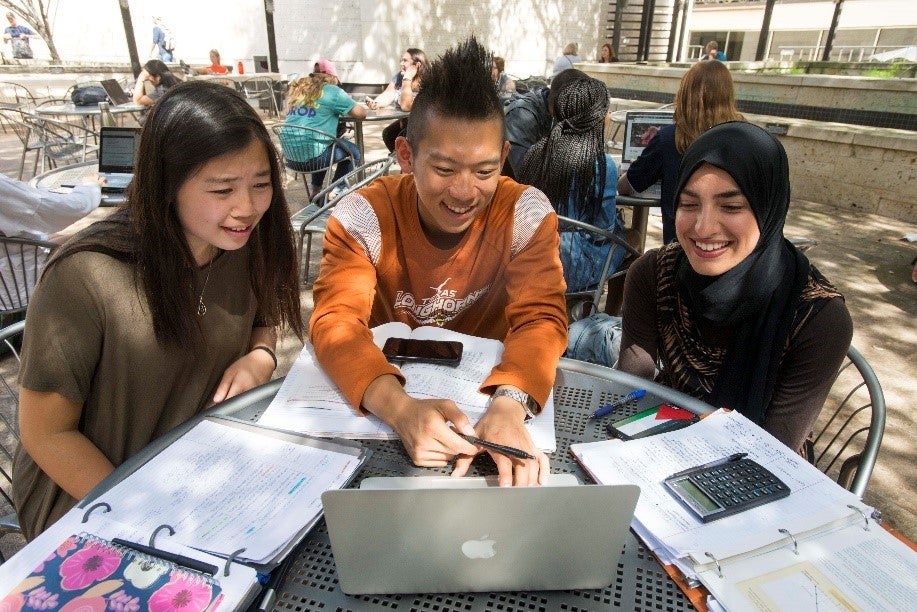 As a student you are facing new challenges in studies and work. You can use LinkedIn Learning for FREE to help! Access on-demand online learning on the latest software and skills. Own your journey by connecting with inspiration, learning from industry professionals, and bring your passion to grow and create!
Give yourself an academic edge — Whether it's a software you need for class, putting together a great presentation, or managing projects, LinkedIn Learning has you covered!
Student journeys — curated learning paths that supports your academic and personal goals.
Jump start your career — through LinkedIn Learning, you can learn about jobs, skills, and challenges in virtually any industry or profession.  This can help better inform you on pathways to career you would like to have. Learn at your own pace how to write your resume, and much more! Every course on LinkedIn Learning is led by professionals in their field. Learn from the best.
Career Readiness guide: With so many courses and videos available in LinkedIn Learning, it's hard to know where to start.
Career Development for Students: HR Learning & Development curated collection provides a variety of subjects that will be particularly useful for undergraduate and graduate students preparing to launch their professional careers.
Expanding your network — the earlier you create a LinkedIn profile, the stronger your network will be when you graduate.  This is particularly important for disadvantaged and underrepresented students might not have existing networks to tap into.
LinkedIn Learning for students: Learn how to tap into the power of LinkedIn to find internships, jobs, and valuable connections.
Rock your profile: Explore how to create a LinkedIn profile that brings your personal career story to life, whether you're just starting out, seeking to advance, or making a career change.
Passion —Don't forget to be CURIOUS. Learn what you want. Self-expression can be the most important skill you sharpen. Make a videos, songs, and graphics.
LinkedIn Learning for Faculty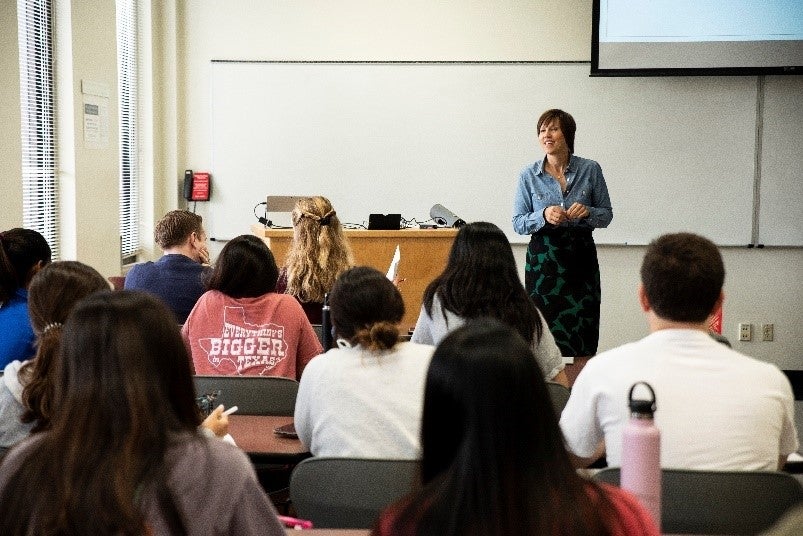 Faculty can align LinkedIn Learning content to complement their curriculum by covering trending hard and soft skills.  LinkedIn Learning content can also help flip the classroom, freeing up time in class for discussion, practice, application, and feedback.  This approach can provide deeper learning for students and a more rewarding experience for faculty.
Weave LinkedIn Learning into the curriculum — technology is changing at a pace textbooks cannot keep up with.  To fill that gap, weave LinkedIn Learning and its 60+ new courses each week into the curriculum to cover the latest skills, while faculty can focus on foundations, discussion, and practice.
Teaching with LinkedIn Learning: Find out how to integrate digital resources into your classes and curriculum, and then dive into practical use cases for using LinkedIn Learning with students.
Assign LinkedIn Learning content directly to Canvas: The University of Texas at Austin has integrated LinkedIn Learning with Canvas, allowing faculty to incorporate videos from LinkedIn Learning's massive catalog. This is a great resource for blended learning or providing supplemental learning resources to students who might need or want additional support.
Learning how to increase learner engagement: Professor and instructional designer Karl Kapp explores teaching strategies that engage learners and make learning stick—whether you're teaching face-to-face or in an online classroom setting. Explore different lesson formats and activities that increase cognitive engagement, knowledge retention, and collaboration.
Promote social learning to increase collaboration — courses on LinkedIn Learning also feature learning groups, so students can learn from each other and experts to fully absorb concepts.
LinkedIn Learning FAQs:
Q: How do we define "Credits Earned"? Are those different from completing a course?

Each of the third-party organizations (PMI, NASBA, SHRM, etc.) sets its own standards and requirements for what counts as a credit, what they call the credit, and what actions a learner must take to earn it.

LinkedIn Learning uses each organization's individual definition to display the credits learners earn. For example, a learner watching NASBA courses must watch all videos, and earn at least 70% on the exam at the end of the course in order to earn credits. For all other programs, the learner must simply watch all the videos.

Q: Can I earn partial credits for an eligible course that I started watching but haven't fully completed?

Unfortunately, you'll have to complete the course to earn credits for it. We don't provide partial credits for eligible courses.

Q: Will LinkedIn Learning report the information about my attainment of Continuing Education Credits to each third-party organization?

No. LinkedIn Learning doesn't report Continuing Education credits earned on behalf of the learners or their organizations.
Contact
For questions about or requests for services, contact L&D through our brief intake form.
Learning Platforms
Social Media